… Major Results!
Miner Real Estate Team of RE/Max Professionals is your full service real estate source for Denver and the entire surrounding metro area. Our team is dedicated to providing the highest degree of service to our clients – we want to be your realtor team for life! With our vast experience and knowledge of all areas in and around Denver, we will help you find the home to fit your vision. When ready to sell, we work diligently to supply our clients with all of the tools needed to sell a home fast and for top dollar. You will see the distinct difference in our enhanced marketing plan, unprecedented research techniques and competitive negotiating skills. Buying and selling real estate can be confusing and stressful – we pride ourselves in guiding our clients through the entire process to make it as seamless and worry-free as possible. You can always rely on us to give honest, accurate information and direction about the ever-changing market, whether you are ready to buy or sell today or in the future. Let us help you stake your claim in real estate!
The Miner Team serves Denver, Highlands Ranch, Littleton, Centennial, Lone Tree, Castle Rock, Golden, Parker, Lakewood, Aurora, Arvada, Westminster, Wheat Ridge, Thornton, Broomfield…if you don't see your area here, just ask!
Our team is experienced in all types of real estate transactions in all price ranges – from condos to grand estates. We also have extensive experience in handling Short Sales, Foreclosures, and Bank-Owned/REO properties.
Meet the Team…
Bob & Carrie Miner
We love living in Colorado and try to utilize all of the amazing opportunities for fun. Playing golf, skiing, traveling to the mountains and trying new restaurants are just a few of our hobbies. We are avid sports fans and proudly support the Broncos, Nuggets, Avalanche and Rockies! Our 3 kids keep us busy and we love exposing them to all of the great things that Colorado has to offer.
---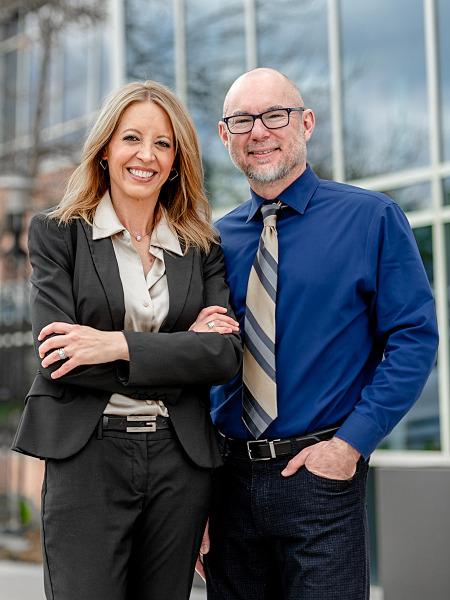 Miner Real Estate Team
Bob Miner, Team Lead
Realtor
Miner Team...Major Results!
RE/MAX Professionals
REMAX Professionals
1745 Shea Center Drive
Highlands Ranch, Colorado 80129
Why Choose The Miner Team?
RE/Max Lifetime Achievement award Winner
RE/Max Hall of Fame Recipient
5280 Five Star Professional Real Estate Professional - 2012, 2013, 2014, 2015, 2016, 2017, 2018, 2019, 2020
SMDRA Diamond Circle Club Three Carats - 2014, 2015, 2016, 2017, 2018, 2019; Two Carats - 2010-2013
RE/Max Chairman's Club Member
Multi-Year RE/Max Platinum Club Member
Consistently in the Top 3 RE/Max Professionals Top Producing Agents in Highlands Ranch Office & Top 10 for Entire RE/Max Professionals (6 Offices)
The Miner Team brings years of professionalism, experience & negotiation skills to the table.
Highly likely to recommend
2017-05-18 - user66470781
3384 Thistlebrook Cir, Highlands Ranch, CO 80126
Words can't describe how happy we are with our decision to choose Bob and Carrie as our selling agents! Bob and his Team are real PROS. Bob knows the market inside out and his impeccable real estate knowledge, listing skills and documentation delivery processes are second to none. He knows the market, he knows what the sellers want, he knows what the buyers want, he knows what the other agents want and his advise is - bar none -, the best in the business (which netted us overall another $25K over asking price). He asked us to be patient when we were concerned with some initial offers, he explained that his listing strategy should pay off and to wait. So we did and boy did it pay off! We are so thrilled with them, we want to go on and on writing this review. Bob and Carrie, if you ever read this review, once again, we are so thankful for what you did for us. Best of luck!
Highly likely to recommend
2017-03-24 - rworwo429
3025 Redhaven Way, Highlands Ranch, CO 80126
I cannot say enough good about the Miners. We had never sold a home before. Bob and Carrie made the experience smooth and easy. They walked us through each step of the process from staging, listing and showings through closing and even making sure I had the tax documents I needed the next spring. He negotiated with the buyer to make sure it was all done within our tight timeframe. Bob was extremely responsive and patient with all my questions. I wholeheartedly recommend him.
Highly likely to recommend
2017-12-12 - kfadick
12015 W Virginia Pl, Lakewood, CO 80228
Bob and Carrie are amazing realtors to work with. They they helped us buy our first home over 7 years ago and just helped us sell that same home! Bob is very professional. He and his wife came and gave us helpful suggestions for staging. The photos they had taken of our house looked amazing. We were under contract within 3 days after having our house on the market. Bob also got us exactly what we wanted for our house plus more. He has great negotiation skills and I was very proud to have him represent us.
Highly likely to recommend
2018-04-10 - cary young
10278 Charissglen Cir, Highlands Ranch, CO 80126
Bob and his team are exceptional in all aspects. They were honest, efficient and reliable! They helped us put together the best deals with selling our place and buying a new place. We absolutely recommend the Miner Team for any real estate transactions you might be contemplating!
Highly likely to recommend
2016-12-07 - aglidden16
1366 Garfield St APT 406, Denver, CO 80206
Bob was amazing from start to finish. He was always flexible with showing me properties with very short notice. He always put me first and I felt like he had my best interest at heart. He was prompt with communication and always kept me in the loop with all details. His knowledge about every aspect of the process was also very reassuring.
Highly likely to recommend
2017-04-30 - Dubo73
9424 Ridgeline Blvd UNIT C, Highlands Ranch, CO 80129
Bob helped me with a purchase 11 years ago and I still recommend him to everyone I know looking to buy a home. He listened to what I wanted and found me the perfect home. Thanks Bob!
Highly likely to recommend
2017-01-18 - beccasills1
22378 E Ida Pl, Aurora, CO 80015
Bob was an absolute pleasure to work with - as a first time home buyer I quickly found out that I was much pickier than I imagined and I looked with Bob for about a year before finding the right home. He was awesome to work with and he is a no bs kind of guy, which I love! Highly recommend.
Highly likely to recommend
2016-11-16 - sctibljas
4815 S Picadilly Ct, Aurora, CO 80015
Bob was great to work with! He was very helpful and knowledgeable in listing and selling our home, all while working within our tight time window. We also had a relocation company involved in our move and Bob was very knowledgeable and comfortable in working with them and keeping us all informed on the progress of the sale. We would highly recommend Bob to help you sell your home.
Highly likely to recommend
2017-01-18 - lynettephillips1
23573 E Chenango Pl, Aurora, CO 80016
Bob, and the ENTIRE Miner Team, are absolutely WONDERFUL to work with! We've worked with Bob and Carrie for 7 years now and they have never fallen short of taking AMAZING care of us. Bob helped us navigate the sale of our first home back in 2013 and he has us under contract in less than 24 hours from listing! Then in 2014 he helped us find our next home with MANY trips looking at different options until we found one that suited our needs. In 2016 we determined we were in need of more space for our two little girls and we wanted a new construction home. Again, Bob and Carrie helped us sell our first home after multiple offers within a week of listing and supported us through the entire new build process for our forever home. Such a great, compassionate, professional team. We recommend them to EVERYONE we hear who's buying or selling a home.
Highly likely to recommend
2017-04-23 - DMD Enterprises
2552 Dunwoody Way, Highlands Ranch, CO 80126
We chose Bob because of his local area market knowledge. He advised us well before and during the process. What should have been a very quick straight-forward transaction had some hiccups, which Bob was instrumental in helping us and all parties get through successfully. Would highly recommend Bob for Highlands Ranch transactions!